Medan - PT Philips Indonesia confirm its leading position in innovation and commitment to customer satisfaction with the opening of the Philips Care Centre in Medan today. It is the first Philips Care Centre established in Indonesia and will provide support as well as solutions related to lighting to customers.
"Philips Care Centre will allow interaction between consumers and Philips representatives. It is a clear statement about our commitment to consistently create meaningful solutions to improve people living through lighting solution," said Robert Fletcher, President Director of PT Philips Indonesia, during  the Philips Care Day event at Lapangan Merdeka Medan, today (Saturday, 19/3).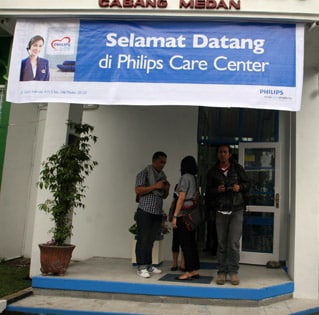 At Philips Care Centre in Medan consumers can ask questions related to Philips lighting products or have free consultation about their lighting needs. Good and right lightings can shape people's health and wellbeing, hence also increase productivity. "Earlier, consumers of lighting products do not have a place to throw their queries about the products or lighting solutions. Philips Care Center in Medan is the first of its kind and we will make all effort to ensure that the centre can satisfy our customers," said Hendry Syafrullah, Senior Marketing Manager Philips Lighting, PT Philips Indonesia.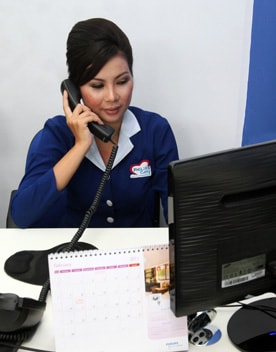 Philips Care Centre caters for consumers in Medan. Consumers outside of Medan can by calling Philips Call Centre: 0-800-10-52678 (LAMPU), or through our Authorized Retail Store.
Philips Care Centre Medan is open from Monday - Friday starting at 08.00 to 17.00.