Jakarta, Indonesia – Philips, the world's no. 1 brand in men's grooming, is launching a marketing campaign in Indonesia to encourage Indonesian men to overcome their fear of electric shaving and embrace the confidence that comes with a smoother, more comfortable shave – enabled by the new fully-waterproof Philips AquaTouch shaver.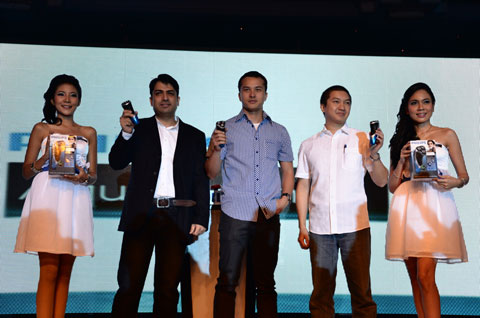 The new campaign titled 'Confidence with a Fearless Shave', features celebrity actor, model and VJ Nicholas Saputra, who takes the lead in overcoming his personal fear of heights and expressing his confidence with a leap of faith in his first skydiving attempt. This confidence to express himself is linked to the confidence one gains from good personal grooming, and overcoming misplaced fears of electric shaving   that is prevalent among Indonesian male consumers.
 
"The 'Confidence with a Fearless Shave' campaign is part of Philips' strategy to generate mindshare of our brand and technology leadership in men's grooming in the Indonesia market and demonstrate our deep understanding of the consumer psyche and our responsiveness to local male grooming needs and aspirations," said Vidyut Kaul, Senior Marketing Manager for Personal Care, Philips Consumer Lifestyle, ASEAN.
 
Developed from a deep understanding of male grooming habits in Indonesia
The development of the campaign follows extensive consumer research among Indonesia men and insights gleaned from a Philips industry roundtable on men's grooming and wellness held in Jakarta last year.  The roundtable included high-profile participants like artiste Marcell Siahaan, media personality Arief Suditomo, fashion photographer Jerry Aurum and haircare and grooming expert Rudy Hadisuwarno.
The consumer research revealed surprising misconceptions surrounding electric shaving especially when compared with blade shaving. Consumers believed that a blade shaver gives a cleaner, more affordable shave but is considered time consuming. On the other hand, an electric shaver is deemed easy to use, anytime and anywhere, but causes more nicks and cuts than a blade shaver.  There is even the perceived fear among some respondents that an electric shave may electrocute the user.  Global research carried out by Philips also suggested that most men were unaware that some electric shavers can be used for a wet shave, thus providing the refreshing sensation usually associated with a wet blade shave.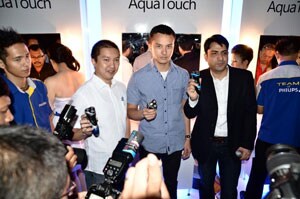 "We were frankly quite startled by these insights, as most electric shaver users know that these fears or beliefs are unfounded.  Thinking deeper, we identified these concerns as clear barriers to entry which prevented many Indonesian men from taking 'the big leap forward' from razor blades to experiencing the convenience and satisfaction that an electric shave provides. This presented an opportunity for Philips to take on a leadership position in educating Indonesian men on the superior benefits of using an electric shaver like the Philips AquaTouch which provides both a wet and dry shave.  This was truly a product that could improve their lives on a daily basis," Kaul said.
Other key revelations were that male Indonesians start shaving at an average of 18 years old (within a range of 16 to 21 years of age). The younger consumers start shaving at an earlier age compared to older respondents, and typically learn the routine from television programs, commercials and their friends.
Most consumers shave to look neat, clean and presentable to give them a greater sense of confidence; shaving is done either before or after their baths in the morning before starting their daily activities.
The modern Indonesian man – one of confidence
Philips' consumer research also revealed that confidence is a hallmark of success for the modern Indonesian man.
This is personified by AquaTouch product ambassador Nicholas Saputra (@nicsap) who started the campaign asking his followers what their fears are and encouraging them to follow him on his personal journey overcoming his fear of heights, followed by his experience of the Philips AquaTouch after the product launch. Nicholas' experience will also be shared on interviews across radio, print and television.
The campaign includes a 'Confidence with a Fearless Shave' Facebook page http://facebook.com/philipsselfexpression.id that provides a community for male consumers in Indonesia to share and better understand personal grooming and electric shaving information, while participating in interactive activities and contests. The campaign is also amplified by an @PeDe_TanpaTakut Twitter contest.