Troubleshooting
How to reuse the dust bag of my Philips CompactGo
The CompactGo vacuum cleaner comes with a reusable cotton dust bag.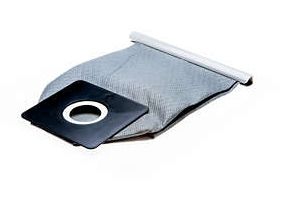 When to exchange the dust bag?
Empty the dust bag as soon as the dust bag-full indicator has changed colour permanently.
You can remove the plastic strip on the bottom to quickly empty the dust bag. After emptying, slide the plastic strip back onto the dust bag and place the dust bag back into the appliance.
You can order a new reusable dust bag for the CompactGo under type number CP0139 (only available in selected countries).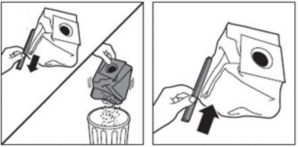 Disposable dust bags
If you prefer to use disposable dust bags, you can order a Starter Kit with paper dust bags and filters for the CompactGo under type number FC8018.