How to connect my Philips DVD player with a stereo set?
Published on 2017-02-28
It is possible to connect your Philips DVD player to your home stereo system with an audio cable (red/white).
Connect the devices
Connect (1) the Audio Outputs (L/R: red and white socket) on the DVD Player to (2) the Audio Inputs (L/R: red and white socket) on the home stereo or Home Theatre System.
Note: The ends of the cable are colour-coded. Insert the red end to the red socket on the devices, and white end to the white socket on the devices.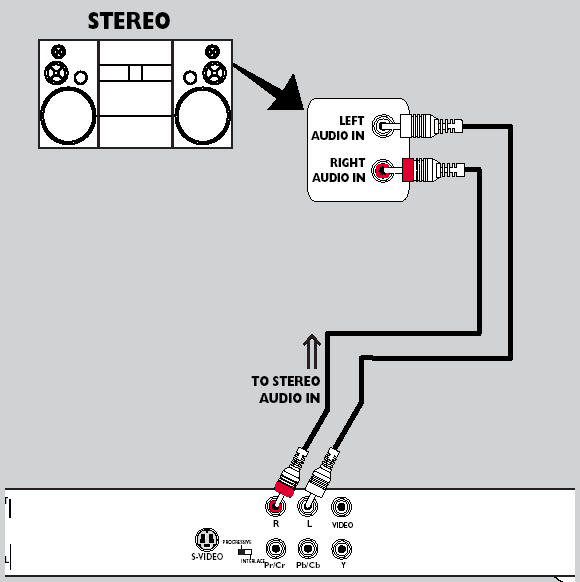 Choose the input source
On the home stereo, select the corresponding input source (for example, "DVD player" or "AUX" or "AUDIO").
Tip:
If your stereo has inputs for digital audio, using the digital audio output, instead of red/white audio output from the DVD player is recommended.
Digital audio connection will allow you to take advantage of different sound technologies such as:
Dolby Digital (AC-3)
PCM audio (including PCM from CDs)
DTS (Digital Theatre Systems)
MLP audio (from DVD-Audio discs)